It's a mod, mod world! The '60s were a time of change, innovation, and, of course, amazing style. Integrate some retro flair into your living room with these styling tips from Hayneedle.com!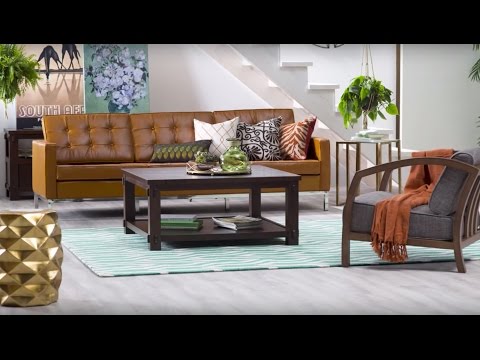 Frame your space with a low-sitting sofa and lounge chairs with exposed wood grain. A coffee table can go right in the center, perfect for reading materials, trays, or vases. It's also perfect for evening cocktails with friends.
Don't be afraid to mix textures, colors, and patterns; this look is all about playing around with contrast. Geometric décor plus pillows and rugs with graphic patterns give this space a modern edge and still complements the color palette you've chosen.
Like what you see? Shop the look on our styleboard and get started on your own modern living room look!